Beautiful Disaster
by
Jamie McGuire
My rating:
5 of 5 stars
This is a twenty something romance novel with the setting as college.
Book Summary
The new Abby Abernathy is a good girl. She doesn't drink or swear, and she has the appropriate percentage of cardigans in her wardrobe. Abby believes she has enough distance between her and the darkness of her past, but when she arrives at college with her best friend America, her path to a new beginning is quickly challenged by Eastern University's Walking One-Night Stand.
Travis Maddox, lean, cut, and covered in tattoos, is exactly what Abby needs—and wants—to avoid. He spends his nights winning money in a floating fight ring, and his days as the charming college co-ed. Intrigued by Abby's resistance to his charms, Travis tricks her into his daily life with a simple bet. If he loses, he must remain abstinent for a month. If Abby loses, she must live in Travis' apartment for the same amount of time. Either way, Travis has no idea that he has met his match.
My Review
What can I say about this book without giving away spoilers?
First I want to say for the record I liked the original cover better. I'm not exactly sure what this cover says about the book. Maybe nothing. It's nice though.
Well first and foremost, I think that I can say that this book was totally unique. It's hard to find a unique story in romance. I mean everything has been done in some fashion. But this book did what others do not. This book took you to places you wouldn't think an author would dare. To suggest that this romance was a disaster is an understatement. Should these two people be together, maybe not? But that is what made the story so intriguing. She went to uncharted ground and I loved every minute of it. This book is another shining example of a book that you be traditionally published.
The bottom line: Should you read this story? YES! With no hesitation.
When should you read this story? NOW. Don't wait.
If you want to read something fresh and unconventional this story is it. No it's not paranormal. No it's no an average romance. It's just a refreshing read about two unlikely people who fall for each other at college. They will not fall in love and live happily ever after. They have a long road to bare and that's the journey you will be immersed in.
I recommend to mature audiences for violence, language and sexual situations.
SO who is my hunky new book boyfriend. TRAVIS.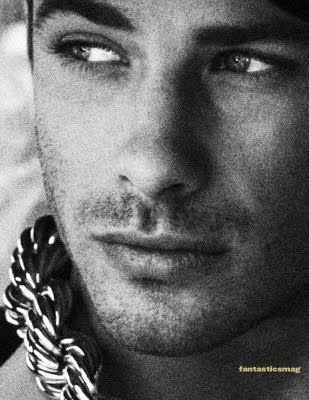 View all my reviews