Resurrection, a YA Paranormal Romance
by
A.M. Hargrove
My rating:
4 of 5 stars
This is a young adult (college age) novel.
Book Summary
"Maddie knew she was dying. Her life started to flash before her. She had visions of running down the soccer field, scoring a goal, eating her mother's yummy, homemade, sticky cinnamon rolls, standing in her foyer listening to the police tell her father that her mother had been killed in a car accident. Each vision was disturbingly clear—as if it was happening again."
Rayn Yarrister, the first-born son and Leader of The Guardians, has been imprisoned on Vesturon for breaking their most sacred of covenants. He is suddenly jolted by Maddie's telepathic pleas for help, as her life hangs in the balance. Can he alert The Guardians in time to save his soulmate? Or will he face his trial alone and broken without his one true love?
In Resurrection (Book 2), The Guardians of Vesturon are facing their biggest challenges as Earth is threatened by an invading species from a distant planet intent on destroying it for its resources. The Guardians, as protectors of the universe, have been assembled to defend not only Earth, but other vulnerable worlds as well. The Yarrister family is threatened by an unknown entity intent on discrediting them. Will they uncover this plot in time to save themselves from ruin? Will The Guardians succeed in stopping the Xanthians, or will Earth be invaded and ravaged by this marauding species?
My Review
I received this book from the author in exchange for an honest review.
Did I like this book? Heck yes! Rayn is back and Maddie is in toe. Maddie grows as a character in story from being clumsy to strong. Does she still make her fair share of mistakes, yes. But with any story that what we want to read and see happen. I can't share to much other than there are a lot of ups and downs. I wouldn't want to walk in Maddie's shoes. But somehow she pulls it off. Rayn, on the other hand, makes tough decisions. But I respect most of them. He's been through a lot and even the best of us run out of patience at times.
I had some minor problems with the story but nothing that would keep anyone from enjoying it. This story is very interesting and different than any book I read. It captured my attention and I felt drawn back to it each and every time I had to put it down. So go out and read this second in a series after you've read Survival.
My book boyfriend is Rayn!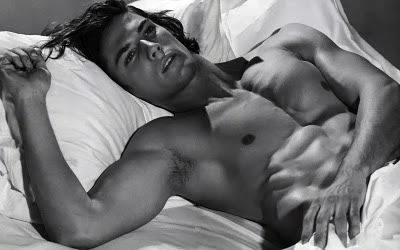 View all my reviews