Fifty Shades Freed by E L James
This is an adult romance/erotica type novel. Rated NC-17 for the sexiness of it all.

5 out of 5 stars
Book Summary
When unworldly student Ana Steele first encountered the driven, damaged young entrepreneur Christian Grey it sparked a sensual affair that changed both their lives irrevocably. Shocked, intrigued, and ultimately repelled by Christian's singular sexual tastes, Ana demanded a deeper commitment; determined to keep her, Christian agreed.
Now, together, they have more – love, passion, intimacy, and a world of infinite possibilities. But Ana always knew that loving her Fifty Shades would not be easy, and being together poses challenges neither of them ever anticipated. Ana must somehow learn to share Christian's opulent lifestyle without sacrificing her own integrity, identity or independence; Christian must somehow overcome his compulsion to control, and lay to rest the horrors that blighted his past and haunt his present.
Just when it seems that together their love can conquer any obstacle, misfortune, malice and fate combine to make Ana's worst nightmares come true. Alone and desperate, she must face down the poisoned legacy of Christian's past.
Seductive, shocking, sad and funny, Fifty Shades Freed is the compelling final volume in the Fifty Shades trilogy.
My Review
The final book in this love trilogy may have started somewhat slow, there was more to savor. I love how the characters have grown and are still growing. The worst part of the story was that it all had to come to an end. I for one will read again.
This series is way more than the BDSM that is prevalent in the story. This book is about a physically abuse boy who was taken under the wing of a sexual predator in his adolescence. Absence the skills to understand who to deal with his emotions, he uses the only skills he was taught when it came to male and female sexual relationships.
In comes Ana, an innocent by all accounts. She however is given the choice and is never coerced to do anything that she doesn't want to. This book isn't about pain which some suggest. The pain part is not a form of pleasure but that as punishment willed only by a hand on a bottom seldom in the story. This is the only thing that Christian knows before meeting Ana. Even still the "pain" isn't really much in the story as some try to make it out to be.
This is a journey about trust and learning how to love when both parties earlier life was fracture in some respects. To overcome ones nature or nurture and find unconditional love. This story is heart warming and I will forever be grateful to E.L. James for writing it.
My book husband is Christian. Matt Bomer (see previous review) will forever be my Christian. Henry Cavill who was brought to my attention by Jessica from http://bookpassionforlife.blogspot.com .
But I will leave with a montage using Henry Cavill.
Christian and Charlie Tango
You Tube video from Dunhill that just fits.
http://www.youtube.com/watch?v=JKqFMxdN3Pc
Christian and Ana
http://www.youtube.com/watch?v=5s3Y1NA29tA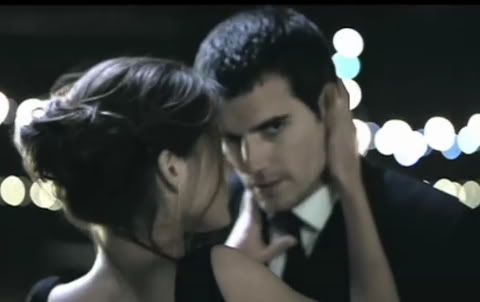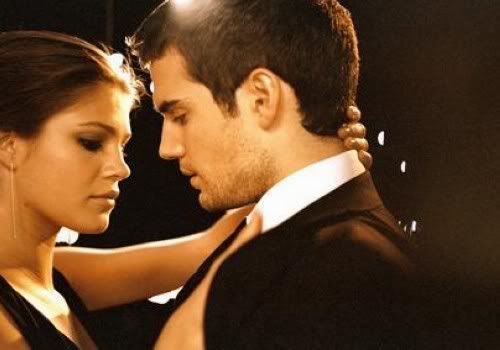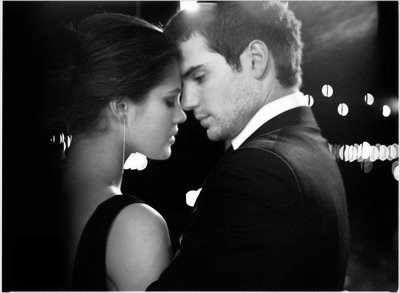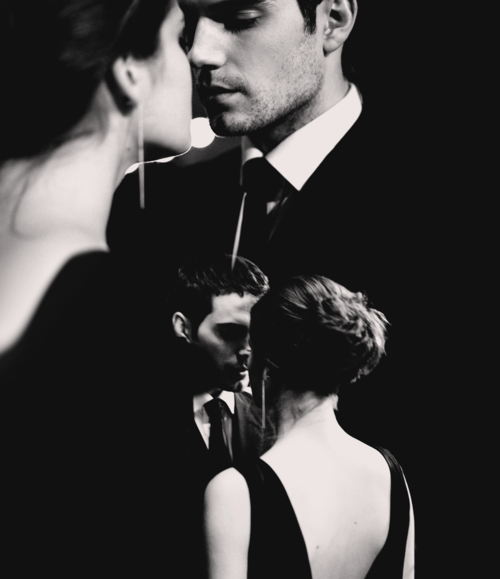 If I were doing a movie for fifty, I would so use this footage from Dunhill.
Christian and Charlie Tango
http://www.youtube.com/watch?v=JKqFMxdN3...
Christian and Ana in London
http://www.youtube.com/watch?v=5s3Y1NA29...
View all my reviews