Five
by
Christie Rich
My rating:
3.5 of 5 stars
This is an older young adult paranormal romance novel.
Book Summary
Rayla Tate was just a child when her mother disappeared from her life forever. Raised by her aunt Grace in a small town, she has lived a relatively uneventful but extremely sheltered life. She doesn't know it yet, but she is special. She has been hidden from the fae who have lived secretly among us since the beginning of time. Descended from an ancient blood-line of Elementals, only she has the power to crown the first fae high-king.
Sick of provincial living and the dictates of her aunt, Rayla flees the safety of her home and runs away to college with her best friend. However, excitement over her newfound freedom is short-lived when she finds herself being chased by a mysterious stranger on her way to school. She is drawn to him immediately but resists the compulsion she feels. He disappears into the night, but she is certain he is following her.
Rayla struggles to deal with the encounter while she adapts to her new environment. To make matters worse, Aunt Grace reveals that Rayla will soon be hunted by a pack of fae lords, each hoping to claim her power for his own. She soon finds herself surrounded by stunning men. Are they fae, or is this just normal college life? More importantly, who can she trust when she can't trust herself to be near them?
My Review
The second time around reading was better and smoother than the first. This story has a lot of potential and held a lot of good more so than bad. It really took off towards the end. There is a hand full of hot guys and I can't hide my excitement for all the drama.
My biggest problem I had was with the main character, Rayla. She took the news that she was different a lot calmer and more accepting than I would have expected. She allowed a boy into her more private secrets a little easier than I would have thought. However, in some respects I understood some of her decisions.
My other problem was with the "insta love" between some of the character but especially Cassie and one of the Lords that was suppose to court Rayla. But that's me.
Otherwise, the story was original and unique in a way that made me want to know more about the characters.
Towards the end of the book, things took an unexpected turn for the better. Once we got to see the world of fae spun my the author, things really took off. There is a really good story in there. Still with that said, being the curious sort, I will the next installment.
This story was better this time around. I'm giving it 3.5 stars.
My book boyfriend is Zach.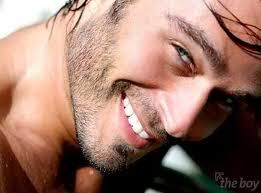 View all my reviews