First Grave on the Right
by
Darynda Jones
My rating:
5 of 5 stars
This is an adult paranormal romance mystery type novel.
Book Summary
A smashing, award-winning debut novel that introduces Charley Davidson: part-time private investigator and full-time Grim Reaper
Charley sees dead people. That's right, she sees dead people. And it's her job to convince them to "go into the light." But when these very dead people have died under less than ideal circumstances (i.e. murder), sometimes they want Charley to bring the bad guys to justice. Complicating matters are the intensely hot dreams she's been having about an Entity who has been following her all her life...and it turns out he might not be dead after all. In fact, he might be something else entirely.
This is a thrilling debut novel from an exciting newcomer to the world of paranormal romantic suspense.
My Review
THE ABSOLUTE BEST READ FOR ME THIS YEAR (in this genre)
In fact, I think this book has ruined me for all books to come. What do you have when you combine all my favorite genres into one? Well, let me tick them off. Police Procedural, Mystery, and Paranormal Romance. You have this book, this series.
Charlotte Davidson, a P.I., better known as Charley to some and Charles to others, is snarky, sarcastic, witty, heroic, loyal, and so down to earth she could be my best friend.
The writing in this book is fantastic. Dare I say, I didn't find any or if I did they weren't important plot holes. I laughed a lot which is always great. Yet there was a dark side to this story as well.
And that, well , the who is Reyes Alexander Farrow. Fan yourselves girls, because this guy is smoking hot. Okay, Garrett is great too. But he pales next to Reyes, literally, lol.
So for all you lovers of paranormal romance, urban fantasy and mystery, pick this book up fast. You won't regret.
My book boyfriend is Reyes of course. Naturally. He's been moved way up on my list of book boyfriends. I dare say he might rival some of my top three.
I'm not sure I could adequately find a picture for Reyes. That's because he's is pure sin. And what is more sinful than chocolate. YUM!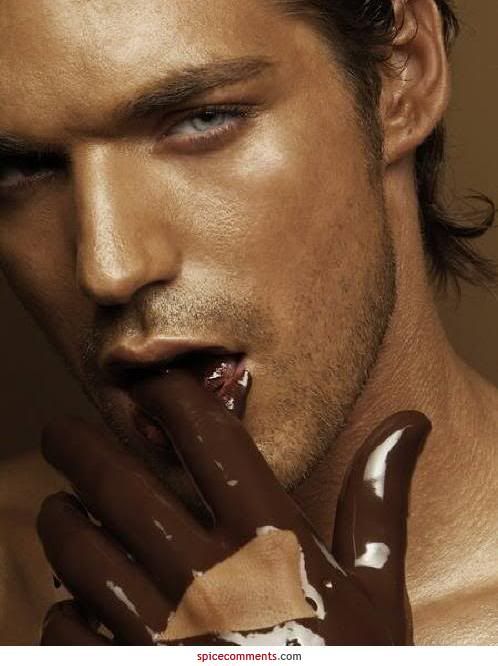 View all my reviews