Hide & Seek
by
Aimee Laine
My rating:
4 of 5 stars
This is an adult paranormal romance novel.
Book Summary
Lie, cheat or steal, no one can catch Tripp Fox. Except one woman.
Lexi Shepherd's knack for finding whatever is asked of her isn't sheer luck. It's a gift from the Greek god Zeus.
That Lexi doesn't use her ability to search for "Mr. Right" comes from one of many personal rules she has set for herself. Number one is not to let fate dictate her future.
Falling in love with Tripp breaks all the others.
Despite her principles, Lexi's unable to stay away from the bad boy, and she finds herself toeing the grey line of the law for him.
Zeus, though, didn't give Lexi and Tripp their talents to make their relationship a simple, easy alliance. He designed it to be exactly the opposite. Impossible. Always.
With their separation, Lexi expects Tripp to forfeit love in favor of destiny. He, on the other hand, intends to beat Zeus at his own game. With a plan in place, Tripp challenges Lexi to take the one action no one else can.
Find him.
The question isn't can she ... but will she?
My Review
I received this book from the publisher as a part of the Read 2 Review program.
Talk about swept off your feet. Let me just say that this was an enjoyable read. The Zeus fox and hound as the basis for the love story that unfolds is an interesting one. Not familiar with the tale, I was sucked in to read more.
Lexi, the female lead, was a well grounded girl not like some of the silly girls I've been reading lately. For the most part her actions were believable and admirable on occasion. Tripp, the hunky male lead was just enough bad boy to entice you but not enough to scare you away.
Now onto the romance. ***Spoiler**** For those that follow my reviews, I'm a stickler when it comes to love at five minutes. So when my hunky semi bad boy Tripp confesses more to himself that he has
fallen
in love with Lexi in such a short period of time, instead of
falling
in love with her, the book lost some steam for me.****End Spoiler****
But by the end of the story I was a puddle in the pool of romance, none of what I mentioned above seemed to matter anymore.
However, I did have a few other questions.
****Spoiler***** Just two and nothing big. But the timing in the book seemed to be off.
• When Tripp and Lexi first meet he says to her something to the effect that it is after two in the morning. But when her POV comes back, she mentions coming home at one in the morning. I re-read a couple of times, but I don't think the problem was me. A minor fix though.
• One other point, Lexi or someone mentioned it was the first day of fall. Then later in the book there is a reference made to the coming Fall season.
Both are minor points and didn't totally take away from my enjoyment of the book.
Oh, I guess I must say, I did wish for an Ian and Emma hook up that never came.
*****End of Spoiler*****
Overall, I would recommend to my paranormal romance lovers. Especially to those who like a little more romance in their story.
My book boyfriend would be Tripp of course.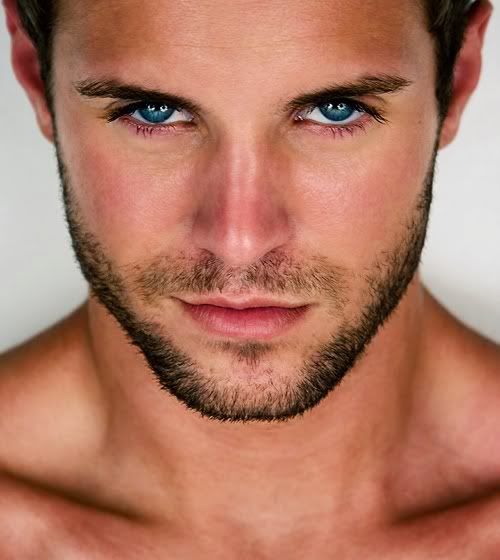 View all my reviews