Grade-A-Sex Deal
by
Erica Pike
My rating:
4 of 5 stars
This is a m/m romance/erotica novella.
Book Summary
When College professor Daniel Corrigan was brutally kicked out of his home after revealing his true sexuality to his wife, he had to make a whole new life for himself. For the first time in two years Daniel's main heartache isn't the none-existent relationship with his two kids, but the fact that the grade-A-sex deal with his student Troy Anderson is about to expire. After a whole semester of office fun, Troy has managed to squeeze his way into the core of Daniel's soul. Daniel, however, is positive he's nothing more to Troy than a teacher who can modify a grade.
A Grade-A-Sex Deal is the second of five in a series of short stories.
My Review
I received this novella from the author in exchange for an honest review.
This book is another quick bite from Erica Pike. I enjoyed this story as well. I wasn't Mr. Corrigan's biggest fan for a number of reasons. *****spoiler***** He married a woman knowing he was gay and not bi. He had two kids with her and stayed in that marriage long enough to cause severe emotional damage to his wife and two kids because he was selfish, bottom line. I understand that the pressure to conform to what some people term the "normal" way of things. But he didn't have to get married nor did he have to have kids with an unwilling participate (because she didn't know who he was). *****end od spoiler******
But I don't have to like the characters to enjoy the story. I think sometimes stories are fashioned out of people we don't respect. So for me I still enjoyed the story. Now Troy *****spoiler***** to say I didn't like him much either in the beginning was an understatement. I just didn't agree with his values for a grade. But all that turned around in a nice way by the end. And I have to say, that I even started liking Daniel a little too. ****end of spoiler*****
So again, Ms. Erica Pike, keep things interesting and steamy bringing in a social issue to tie all the things together. I look forward to reading more from this author.
So my book boyfriend is Troy.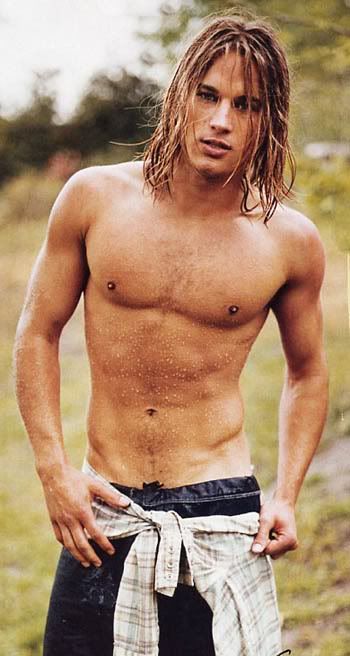 View all my reviews